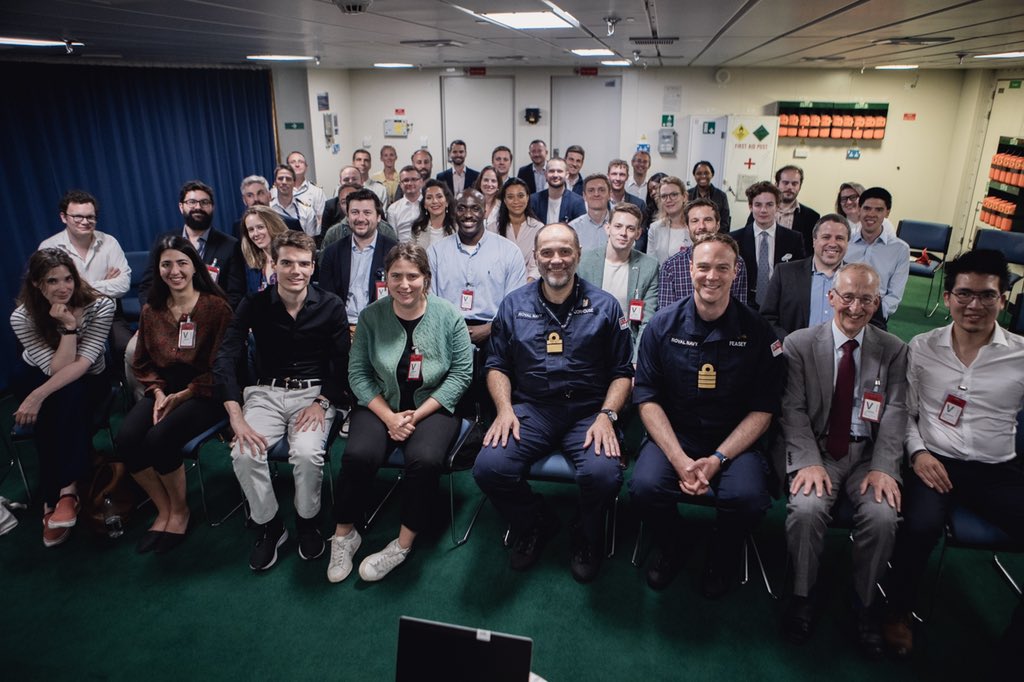 On the second day of the Franco-British Young and Local Leaders Programme, the group travelled to Portsmouth to visit HMS Queen Elizabeth, aircraft carrier, aboard which they were welcomed by Rear Admiral Steve Moorhouse and discussions bringing out the strength and depth of cooperation between Europe's two naval powers ensued.
The day ended with a Gala Dinner hosted by the City of London at the Guildhall in honour of the Young and Local Leaders with a speech by the UK Chair of the Franco-British Council, Lord Peter Ricketts.
Au deuxième jour du séminaire des Young et Local Leaders, le groupe effectua un déplacement à Portsmouth afin de visiter le porte-avion HMS Queen Elizabeth, à bord duquel les Young et Local Leaders furent reçus par le contre-amiral Steve Moorhouse. Des discussions ont reflété la force et la profondeur de la coopération entre les deux puissances navales européennes.
Le jour se termina avec un dîner de gala tenu par la Cité de Londres au Guildhall en l'honneur des Young et Local Leaders avec un discours du président du Conseil franco-britannique au Royaume-Uni, Lord Peter Ricketts.