A platform of influence for the Franco-British Defence community
Since the Lancaster House Treaties in 2010, the Franco-British Council has regularly organised a Defence Conference which has established itself as a networking platform of reference for bilateral relationships in the defence sector. This conference brings together representatives from the most senior level of military, government, industry and academia from both sides of the Channel. Its objectives are to forge new relationships and reinforce mutual understanding between the two countries' defence communities.
A report is produced after each defence conference which is widely distributed within the French and British defence communities. You can read reports from previous conferences here: 2020, 2018, 2016, 2015 and 2014.
DEFENCE CONFERENCE 2020
On 26th November 2020, the Franco-British Council hosted a high-level online conference on the theme "Ten years on from the Lancaster House Treaty – the future of Franco-British defence" with keynote speeches by our two nations' defence ministers, Mme Florence Parly and The Rt Hon Ben Wallace MP
Our co-chairs Lord Peter Ricketts and Hervé Mariton wrote an article for L'Opinion on the future of Franco-British defence. You can read the article here
For more information on the conference, click here
Unfortunately, the defence conference 2021, initially scheduled to take place in Paris on September 23 and 24, 2021, had to be postponed to a later date.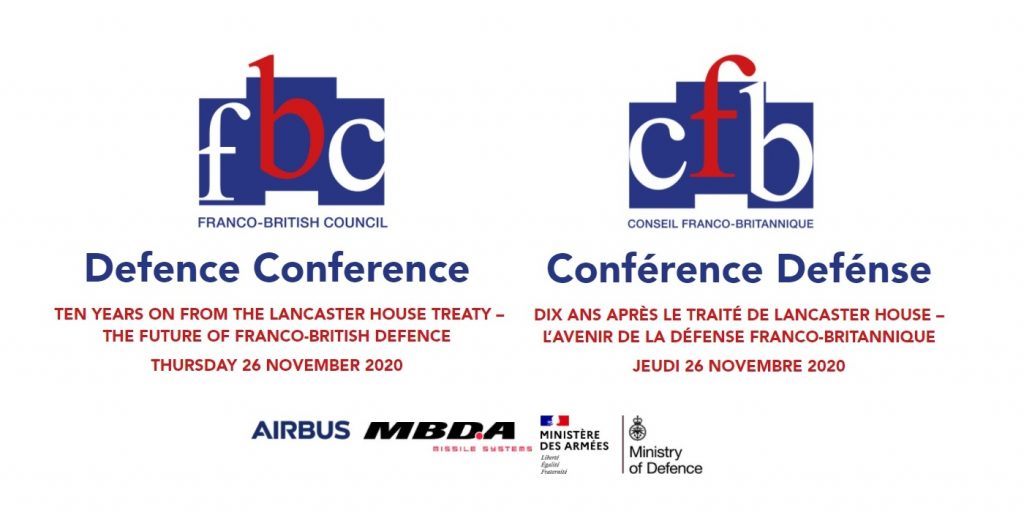 The Franco-British Council organises regular Defence Conferences. You can read the report from the latest Defence Conference in 2020 here.
Our sponsors