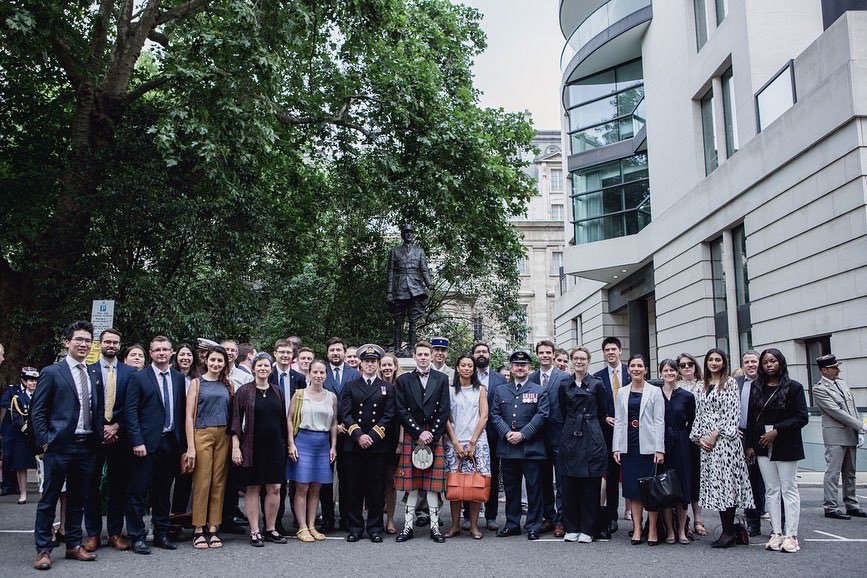 The fourth and final day of the Young and Local Leaders programme began with a visit of the Courtauld Gallery and meeting art historian Professor Sarah Wilson.
The programme ended as Young and Local Leaders attended the Commemoration Ceremony for the Appel du 18 juin at the statue of General Charles de Gaulle.
Le quatrième et dernier jour du séminaire des Young et Local Leaders a débuté par une visite de la galerie Courtauld et une rencontre avec la professeure Sarah Wilson, historienne de l'art.
Le séminaire s'est clos avec la participation des Young et Local Leaders à la cérémonie de commémoration de l'appel du 18 juin devant la statue du général Charles de Gaulle.