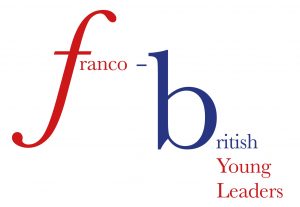 Subject to COVID developments, applications for the Young Leaders Programme 2021 will open on Friday 24th September and will close on Friday 26th November. Please register your interest at info@francobritish.org to receive updates.
You can download the form here. You need to send the completed form with a copy of your CV and a head and shoulders photograph to info@francobritish.org when the new application process is open.
Sous réserve de l'évolution du COVID, les candidatures pour le programme Young Leaders 2021 ouvriront le vendredi 24 septembre et se clôtureront le vendredi 26 novembre. Veuillez d'ores et déjà enregistrer votre intérêt pour recevoir des informations sur : info@francobritish.org
Le formulaire est a télécharger ici. Des l'ouverture des candidatures 2021, vous devrez nous renvoyer ce formulaire rempli avec copie de votre CV ainsi qu'une photo portrait à : info@francobritish.org.